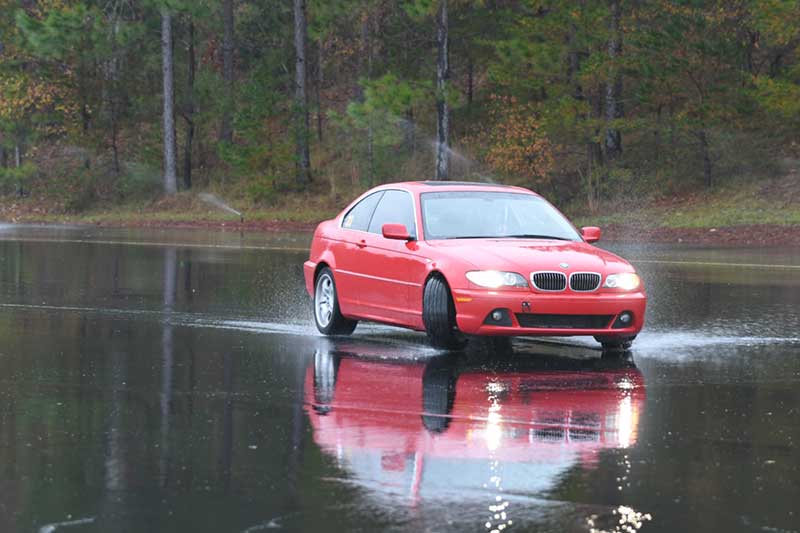 Autocross is a safe and inexpensive way to explore the capabilities of your car in a motorsport setting. Autocross emphasizes the driver's ability and the car's handling characteristics with speeds at or below normal daily driving. The skills you learn will make you a better and safer driver.
The course is normally laid out with a series of cones that challenge both driver and car with slaloms, turns at various speeds and angles, and braking. Drivers take the course by themselves and are timed from a standing start to the finish line. Drivers will get several "runs" throughout the day which allows progress to be monitored as your times will be available after each run.
The Heart of Dixie chapter holds most of its Autocross events at the Barber Motorsports Park's Proving Grounds. Located next to the road race course, Barber's Proving Grounds is not your normal parking lot auto-cross. This course has everything from high-speed banking to nice sweeping switchbacks. Because of its natural layout, a minimal amount of orange cones are needed which makes the course flow like a mini road course. This allows drivers to focus on driving and not memorizing a cone layout track.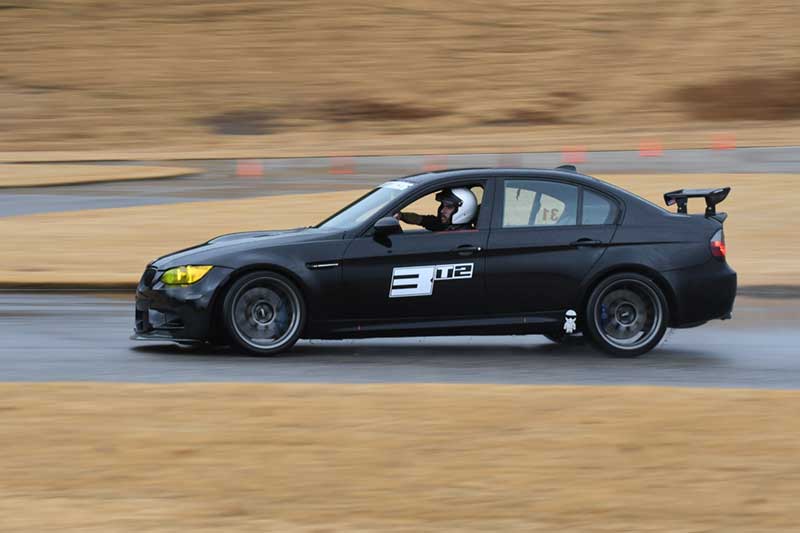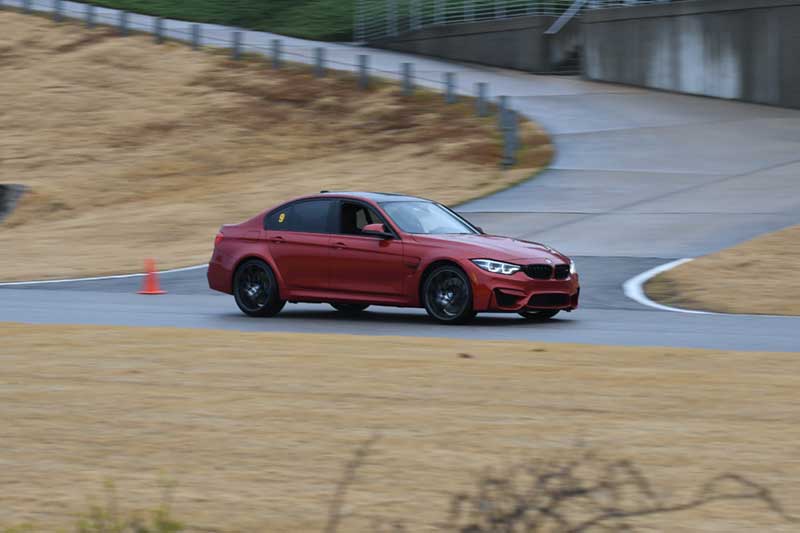 As a bonus, our Autocross events include the use of its wet skidpad. The wet skidpad is the safest way to experience how a car handles and reacts to slippery conditions such as ice and snow. Divers can practice how to control understeer and oversteer situations experienced in daily driving.
If you have never participated in a track event, Autocross is a great way to learn the basics of car control and further develop your skills as a driver in a non-intimidating environment. Even if you have a lot of track experience, Autocross can be a great way to refine your reaction times and driving techniques. We look forward to seeing you at our next Autocross event.
What types of vehicles can participate in an Autocross?
Vehicles driven in autocross competition range from unmodified daily drivers, all the way to heavily modified, non-street-legal, competition-only vehicles. Both BMWs and non-BMWs are welcome.
Do I need a helmet?
Yes. Helmets with a Snell SA2015 helmet is required. We do have a limited amount of loaner helmets available.
What do I need to do to prepare my car?
It is your responsibility to ensure your vehicle is in sound mechanical condition. The car's battery should be tightly secured, all wheel lug nuts tightened, no fluid leaks, etc. The interior of the car should be cleaned out and free of any loose objects. This includes contents of glove boxes, door bins, consoles, floorboards and trunks. Floor mats also must be removed. Please keep in mind this is for your safety.
Will a safety inspection be required?
Yes. All cars will be tech inspected before access to track is granted.
How do I learn about specific dates and schedules for the Autocross events?
Monitor our social media outlets, webpage, and email notifications for announcements. Once the event is announced and you are registered, detailed and specific information about the Autocross schedule and requirements will be emailed to you.