Tire Rack Street Survival – Teen Driving

So, you have a Teen/Young Adult driver in your home, worry less about them driving on their own!
The Tire Rack Street Survival program is a one-day educational driving program aimed at teens and young adults that is designed to go beyond today's required driver education to give teens the knowledge and hands-on experience they need to become safer, smarter drivers. The goal of the Tire Rack Street Survival program is to reduce deadly car crashes involving teenagers by providing teens with both hands-on driving experience and informative classroom lectures.
Basic driving skills, such as how to park or operate a manual transmission, will not be taught in this program. This program will teach the students how to avoid and handle potentially dangerous situations on the road. Students attend classroom sessions to learn the theory of car control and what to do when they encounter unexpected driving situations.
The hands-on driving experience reinforces the classroom sessions by combining activities designed to simulate panic braking, emergency lane changes, wet skid pads, and other unexpected driving situations to help teens to understand how important experience is over guessing when the unexpected happens on the road.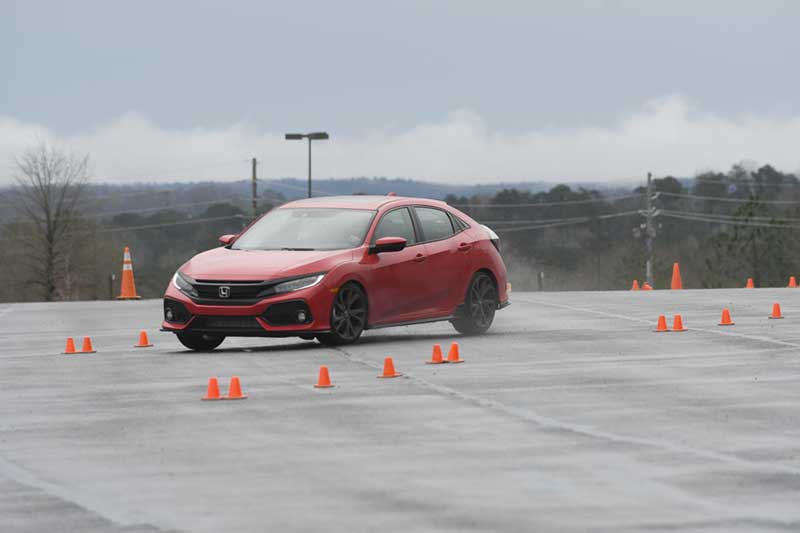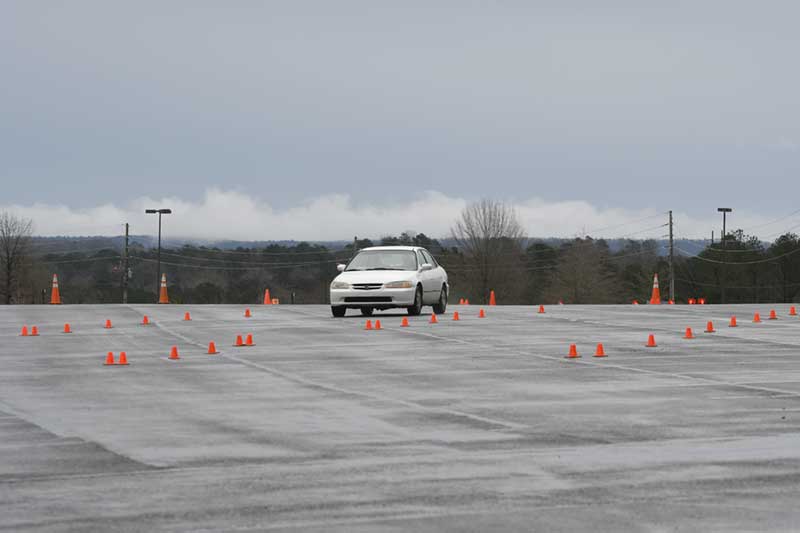 Students are encouraged to have a safe mindset, to be more observant of the traffic situation they find themselves in, and to look far enough ahead to anticipate unwise actions of other drivers.
We have always received a lot of great feedback from all our participants. In fact, so many of the parents in attendance have said, "I wish I could take this course!".
Students must be between the ages of 16 and 21 and are advised to participate using the car they normally drive.
Information on upcoming sessions and registration is available on the Tire Rack Street Survival program website.
If you are interested in becoming a coach for the Tire Rack Street Survival program, you can complete the on-line training on the Street Survival website in less than an hour.
What if I don't see my city?
The schools are facilitated by chapters of the BMW Car Club of America, the Sports Car Club of America, Porsche Club of America, and other auto enthusiast clubs where a trained volunteer instructor base can be utilized. If you do not see your city listed, the school might not be confirmed or currently open for registration. You can also be added to our database to receive an e-mail when the next school opens. We send these emails out when you are within a 150-mile radius of the venue.
Who are the school instructors?
All TRSS coaches are experienced volunteers having instructed at driver education schools ranging from car control to winter driving to high-performance driving. They are a mix of teachers and enthusiasts that have been exposed to all levels of car control techniques. While they continue to enjoy various disciplines of auto racing, rallying, and competitive auto crossing, they also possess a unique ability to communicate all their experience in a manner that gets through to teens. Whether it is their commitment to safety or their enthusiasm for driving, it adds up to a truly unique, hands-on day of learning for your young driver.
Will I receive a discount from auto insurance provider upon completion of a school?
Although there are no national blanket discounts available at this time, many auto insurance companies do recognize Tire Rack Street Survival as an educational program that can count towards premium discounts. Check with your auto insurer to find out more information.
Do students wear helmets?
No helmets are required at the schools. All exercises are always low-speed events with coaches in the student's car.
Can students share vehicles?
If siblings are attending an event together, and the car they both drive daily is the same, most certainly.
Are parents required to attend?
No. Students need to arrive in their own vehicle, or the one that they most frequently drive daily.
Does tire rack street survival school provide vehicles?
As much as we can give you. Most events are divided into 20-25 minute sessions per group with 4 sessions per day.
Do students have to drive a BMW?
No, absolutely not. We want students to participate in Tire Rack Street Survival® using the car they normally drive so they will understand the response characteristics of the car they drive daily. Vehicles with modifications that alter the center of gravity (i.e., lift kits) are not acceptable.