high performance driver's education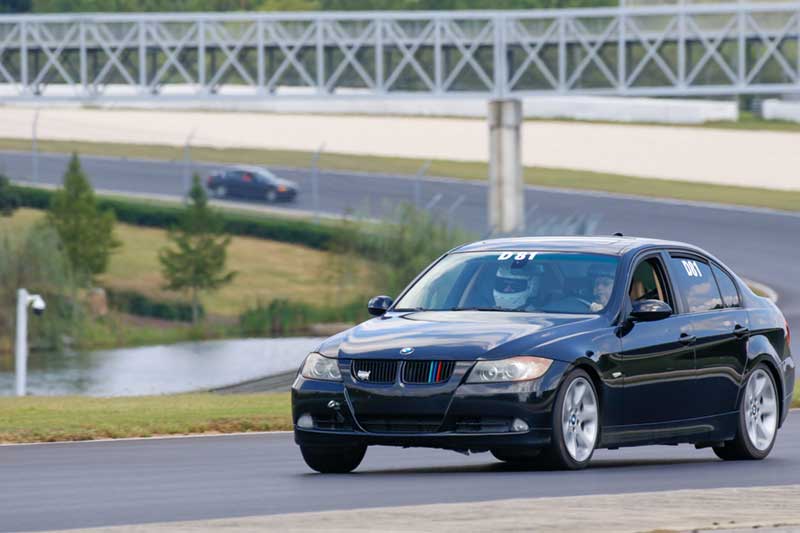 High-Performance Driving Events (HPDE) are a great way to learn how to safely operate your vehicle on the track at speed. HPDE's have been extremely popular with owners of all high-performance cars, but none more so than BMW drivers. BMW Car Club of America chapters have been hosting driving schools at tracks around the country since the 1970s.
All levels of students are welcome, and your assigned instructor will work together with you to help figure out goals for the weekend and how to achieve them. Our HPDE's are set up with different run groups that you will be assigned to depending upon previous HPDE experience and skill. Each driver will be paired with an instructor to help you understand car control techniques used at HPDE's as well as the proper line around the track. Participants also attend classroom sessions to continue the process of making you a better driver.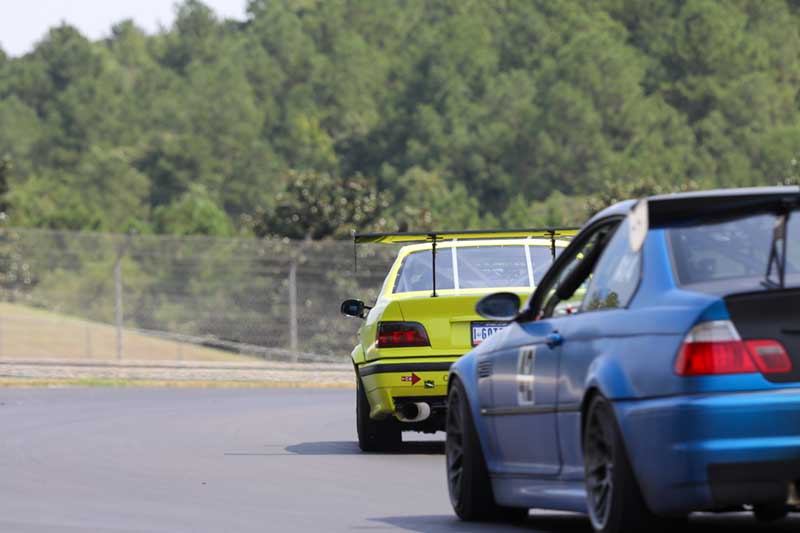 Safety is our greatest concern while at the track. It is our primary focus to make sure everyone has a great time while staying safe. We want all participants to enjoy the track, make new friends, and have a great time learning a new skill. Our goal is for you to leave the track with great stories and the itch to get back to the next HPDE.
Will I need a helmet?
Yes, you must have your own helmet. M or SA rated helmets that are 2015 or better will be allowed on track. You must bring the helmet to registration along with all the other paperwork.
Do I need Track Insurance?
Most insurance companies will not cover HPDEs, but it's a good idea to reach out to your agent and ask. There are several HPDE insurance companies that you can purchase a weekend policy to cover your car before the event.
Is this a Race?
No, this is a Driver's Education event.
Are Convertibles Allowed?
Vehicles with integrated factory retractable hardtops are permitted. Vehicles with factory soft tops and/or fully removable hard tops are permitted ONLY with a roll bar or cage meeting specific requirements as approved by the chief driving instructor in addition to the use of arm restraints.
Do I need to do anything to prep my car for the HPDE?
Yes, please make sure to have your car inspected and the tech inspection sheet filled out and signed. If you do not have the tech inspection done, you will not be allowed on the track.
What should I bring to the track besides my helmet and my car?
A good attitude, water (Lots of it), snacks, sunscreen, and a comfortable chair. Pop ups are recommended as well, just make sure you have a way to secure it properly. A tire pressure gauge, torque wrench, and window cleaner is also nice to have.
How much time do we spend on track?
As much as we can give you. Most events are divided into 20-25 minute sessions per group with 4 sessions per day.
Do I really have to go to class?
Yes, if you are required to attend a classroom session and roll will be taken. If you do not show up to class, you will not be allowed to go back out on track until you speak with the Chief Driving Instructor.
Do I have to drive a BMW to attend a BMWCCA HDPE?
No, we welcome all makes and models.
If it rains do we still drive?
Yes, this event is rain or shine. Driving in the rain is a great opportunity to really develop your skills. The only time the event will be stopped is if lightning is detected in the area or track management determines conditions have become unsafe.